Bukalapak is an Indonesian e-commerce platform that provides a wide range of products and services for customers in Indonesia.
With the recent investment from a consortium of investors, including Microsoft, GIC and Emtek, the company is now well-positioned to expand its reach and provide even more services to the Indonesian population.
In this article, we will explore the details of this investment and what it means for Bukalapak.
Overview of Bukalapak
Bukalapak is a leading e-commerce platform in Indonesia, founded by Achmad Zaky, Nugroho Herucahyono and Fajrin Rasyid. It is an online marketplace that enables consumers and merchants to transact simpler, safer and faster. The company's mission is to create a B2C market where sellers can improve how they market their products to customers and make transactions quickly and cost effectively.
The platform provides access to thousands of merchants selling physical goods and digital services. This includes electronic items, fashion apparel, health & beauty products, home & living items, and more. Payment options on Bukalapak include credit/debit cards, bank transfers or even Klikbca (for Indonesian customers). All payments are protected with an anti-fraud system ensuring the safety of all transactions made on the platform.
Additionally, Bukalapak offers promotional feature packages for merchants enabling them to further promote their business via various marketing activities such as creating ads in different formats including banner images & videos; utilizing social media platforms; leveraging its customer loyalty program called Bukadana; offering special discounts via its partner stores; providing special payment features like COD (Cash On Delivery); setting up shop fronts & product categories; etc. All in all, Bukalapak's solutions enable sellers to reach a larger customer base with great ease while also enabling customers to save time & money while shopping for the products they need.
Microsoft, GIC and Emtek Lead USD234m Investment in Indonesian E-Commerce Company Bukalapak
Today, Microsoft Inc., through its strategic investment arm M12, GIC Private Limited and Emtek (a company which is a subsidiary of the Media Nusantara Citra Group), announced an investment of USD 234 million in Bukalapak. This investment has catapulted Bukalapak to become a dominating player in the digital economy in Indonesia. It will help to enable three core initiatives: transformational customer experiences, international expansion plans, and investments into strategic technology capabilities such as AI/ML and Big Data analytics.
Bukalapak is now the leading e-commerce platform in Indonesia, with over 6.5 million items listed from over 450,000 sellers. From grocery shopping to ordering food for delivery – customers can find everything that they need with just one click on Bukalapak's mobile app or website. Bukalapak has also provided access to online financial services like INV (digital wealth management) and EloPay (mobile money transfer). Moreover, customers can find convenience stores nearest them through the AEON CITRA official store available on Bukalapak's mobile app as well.
This capital injection reinforces Bukalapak's commitment to its mission – to provide all Indonesians with access to quality products at an affordable price. However, with this mission statement comes a huge responsibility; hence this major injection of funding will be utilized towards providing more efficient delivery solutions for rural areas along with customized customer experiences for Users on their digital platform, cementing their status as a leader in the digital economy within Indonesia's e-commerce industry.
History
Bukalapak is an Indonesian e-commerce platform founded in 2010. Since its establishment, Bukalapak has raised more than USD 560 million from leading venture capital investors and strategic investors such as Microsoft, GIC and Emtek, who have recently announced a USD 234 million investment in the company.
This case study will look into Bukalapak's history, market positioning and the recent strategic investment.
Founding and Early Years
Bukalapak is a leading e-commerce platform in Indonesia with an estimated 10 million active users as of 2018. It was founded on June 28, 2010, by Achmad Zaky, Nugroho Herucahyono and Fajrin Rasyid. All three founders are alumni of Bandung Institute of Technology (ITB) in which Achmad Zaky majored in Electronics Engineering, Nugroho Herucahyono majored in Computer Science and Fajrin Rasyid specialized in Industrial Automation.
Before Bukalapak, Achmad and Fajrin had worked together at the same IT company while initiating the idea of an online marketplace for SME businesses. After being joined by Nugroho who had left his previous job to join them on building the platform, they decided to launch Bukalapak from their homes in Bandung using seed funding from an IT adoption services company owned by Achmad's father.
The early years saw Bukalapak compete with established players such as eBay Indonesia which has a more established brand name and presence among Indonesian users. Although international players dominated the industry then, Bukalapak used locally-developed strategies to quickly rise and become one of Indonesia's most successful e-commerce platforms. Promotional activities such as radio advertisement campaigns early on allowed them to capture user attention towards their brand gaining traction nearing 1 million shoppers within its first year. The number quadrupled ahead of its official launch event which was held at Kota Kasablanka Mall Jakarta on June 27th 2011 before its second anniversary arriving at 4 million customers marking a 400% growth rate since initial launch 2 years prior while raising US$2 million series A funding directly after success event outranking competitors Pocketalkers and eBay Gudang Store following exponential increase in user numbers expanding operations cross territorial boundaries into neighboring countries like Malaysia where further investments were injected following its entry round Kuala Lumpur launching language adapted version demonstrating positive revenue outlook leveraging 3 strategic outcomes : acquiring user insights addressing customer preferences & optimizing marketing technologies that empowered Uberisation providing services from individuals.
Expansion and Growth
Bukalapak is one of Indonesia's leading e-commerce platforms, boasting over a million active users and substantial growth since its inception in 2010. Bukalapak has grown rapidly by constantly expanding its products, services and customer base.
In the early days, Bukalapak focused primarily on selling products related to technology and electronics. However, as the company gained traction in Indonesia's e-commerce market, they expanded their offerings to include fashion, health & beauty, food & beverages, home & living and other lifestyle essentials.
As Bukalapak grew as an online marketplace, it felt fortunate to be part of the mobile revolution, drastically changing Indonesians' online shopping habits. Consequently, the company developed its mobile app for customers to shop on the go. This made it easier for customers to search for their preferred items through keywords or browse various categories within the app. Apart from offering convenient shopping options from customers, the app also integrated promotions tailored towards specific customer segments and seasonal campaigns that gave discounts during special occasions such as Eid Mubarak or Christmas Day.
Thanks to Bukalapak's competitive pricing strategies and efficient logistics system aided by user ratings and reviews from various product categories; it quickly became one of Indonesia's biggest e-commerce websites with a significant market share in Southeast Asia. In addition, the company expanded its offerings by actively engaging with partner banks such as Citibank Jakarta and BCA Jakarta to provide special bank deposit offers. Hence, customers have more flexibility when purchasing online or via app using debit/credit cards or bank transfers.
Through increasing its scale both horizontally with category expansion developments across shopping categories mentioned earlier plus vertically with deeper involvement in offline events like sponsorships as well as other collaborations highlighted above; Bukalapak has solidified itself as one of Indonesia's most popular e-commerce platforms today achieving 14 million monthly visits according to SimilarWeb statistics (April 2019).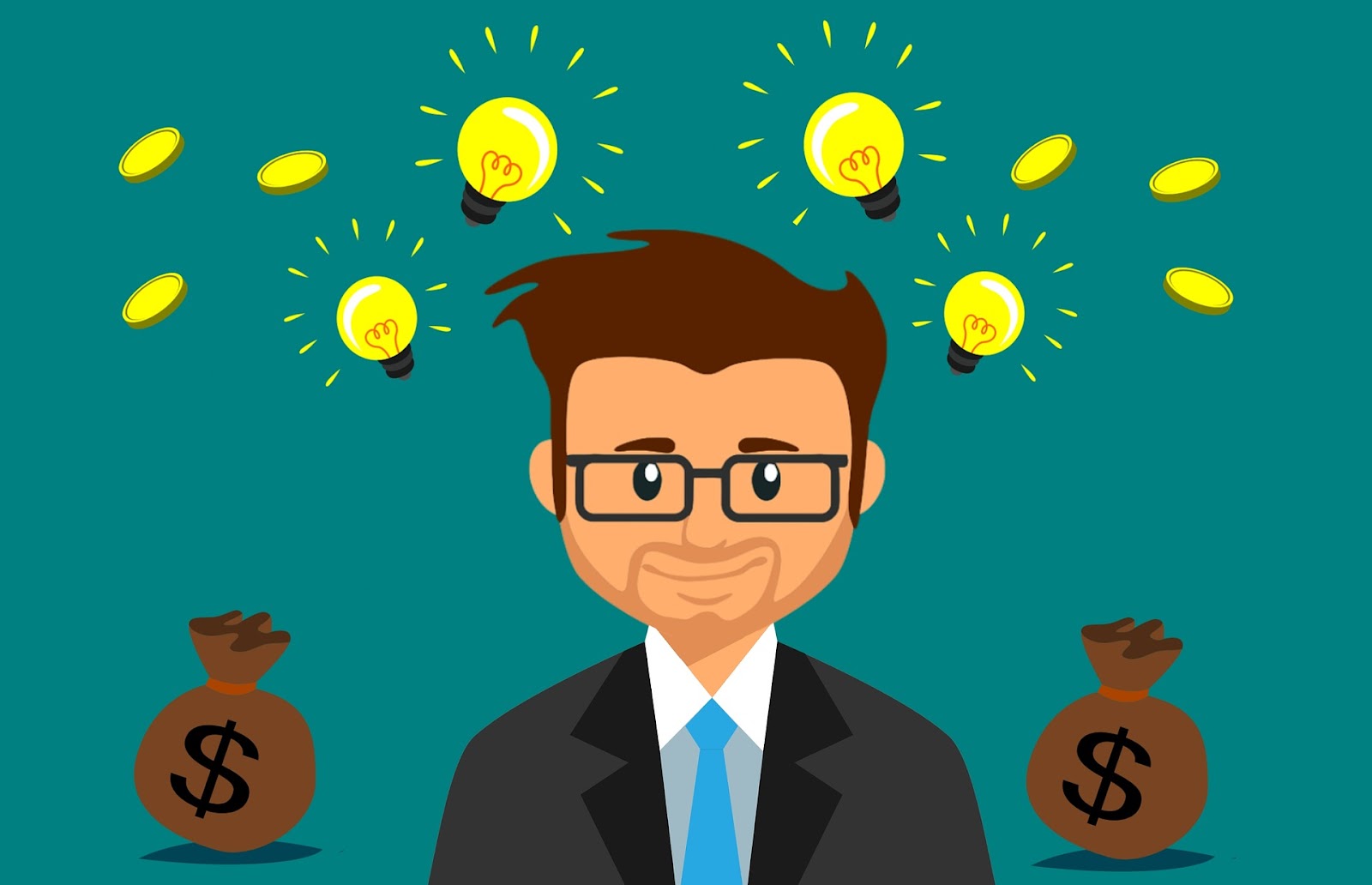 Business Model
Bukalapak is an Indonesian e-commerce platform with major investments by tech giants such as Microsoft, GIC and Emtek. The business model behind Bukalapak focuses on providing an e-commerce platform for small businesses in Indonesia.
Bukalapak has secured major investments of USD234 million through its unique approach to help the platform grow even further.
Let's take a look at this business model.
Products and Services
Bukalapak is Indonesia's leading e-commerce platform, offering customers various products and services. With an extensive inventory that includes fashion apparel, household goods, electronics and accessories, appliances, books and magazines, toys and hobbies, sports equipment, gourmet foods and beverages plus much more; customers enjoy the convenience of shopping for whatever they need in one place. Bukalapak products are competitively priced with promotional offers available throughout the year. As a bonus members can earn loyalty points which can be used to get discounts on future purchases.
Besides its product selection, Bukalapak also offers services such as Cash On Delivery (COD), installment payment plans on certain orders, gift cards/vouchers, online streaming of movies and music and express shipping services that guarantee delivery within two days in some regions of Indonesia. Other value-added services include consultations with stylists for fashion selections and technical support for electronics purchases. Plus an After Sales Customer Service team provides additional assistance should buyers experience any issue with their purchased goods or services from Bukalapak.
Pricing and Payment
Prices charged by Bukalapak and other third-party vendors on its platform are based on various factors such as the type of product and shipping cost. In addition, Bukalapak participates in special discounts, promotions and sales for certain items and services to provide competitive pricing.
Customers can pay for their purchases using cash, bank transfers, credit/debit cards, or any of the several e-wallet methods provided. All payments are securely processed through Bukalapak's third-party payment service providers.
In addition to these options, customers in Indonesia can also set up an installment payment plan with 0% interest under Bukalapak's Credit Installment Program. Under this program, customers have up to 12 months from their purchase date to settle the bill with 0% interest rate. In addition, customers can also use their points earned through loyalty programs such as BukaPunya Points and My Rewards Points towards paying for orders placed on the site.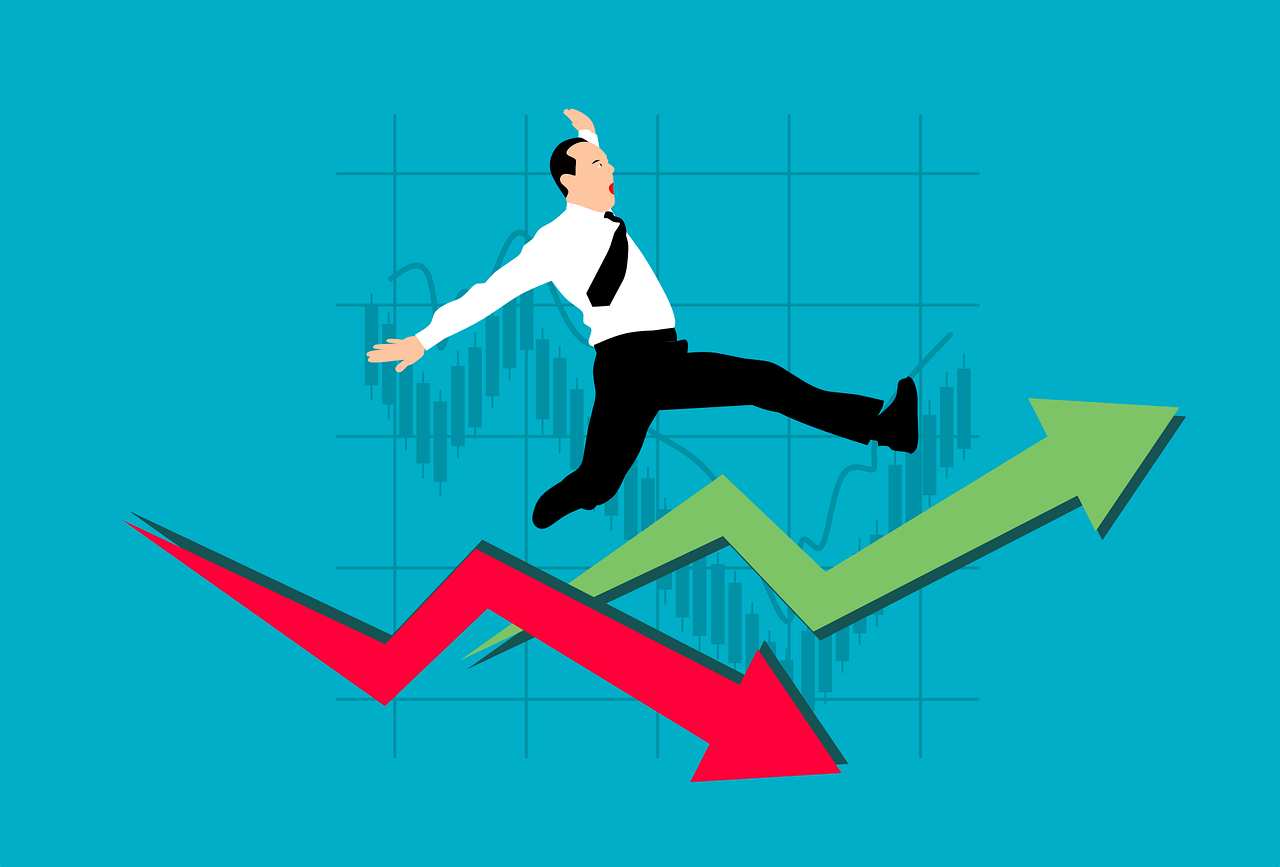 Market Position
Bukalapak, one of the leading e-commerce sites in Indonesia, recently received a USD 234 million investment round from Microsoft, GIC and Emtek which positioned it as one of the top players in the country's e-commerce market. Its range of products, from groceries to electronics, and shipping services have given customers an easy and convenient way to purchase goods online.
Let's look closely at Bukalapak's market position and future growth prospects.
Market Share
Bukalapak is the leading e-commerce platform in Indonesia, with a 30.8 percent share of the country's online marketplace sales in 2019. It's been experiencing massive growth since its launch in 2010, and it continues to be an innovator. Not only has it set the industry standard for many features – such as cashback promotions, 24/7 customer service and seamless payment integration – but also takes great pride in providing a user experience that appeals to both casual and casual buyers.
The company isn't limited to its home market either; Bukalapak has established itself as a major player internationally, expanding into Southeast Asian countries like Vietnam, Thailand and Malaysia. This strategic expansion has enabled Bukalapak to grow its market share even further and become one of the most successful e-commerce companies in Indonesia and across Asia.
Competitors
As a leading e-commerce platform in Indonesia, Bukalapak has several competitors. In the Indonesian market, some of the most significant competitors of Bukalapak are Shopee, Tokopedia, and Lazada. Furthermore, global companies such as Amazon and eBay have also entered Indonesia's online shopping industry. As such, these companies have become threats to Bukalapak's market position as they strive to corner a larger share of the Indonesian e-commerce market through bigger discounts and better services.
The competition has led to the emergence of a more dynamic and competitive e-commerce landscape in Indonesia that could benefit both business owners and customers alike.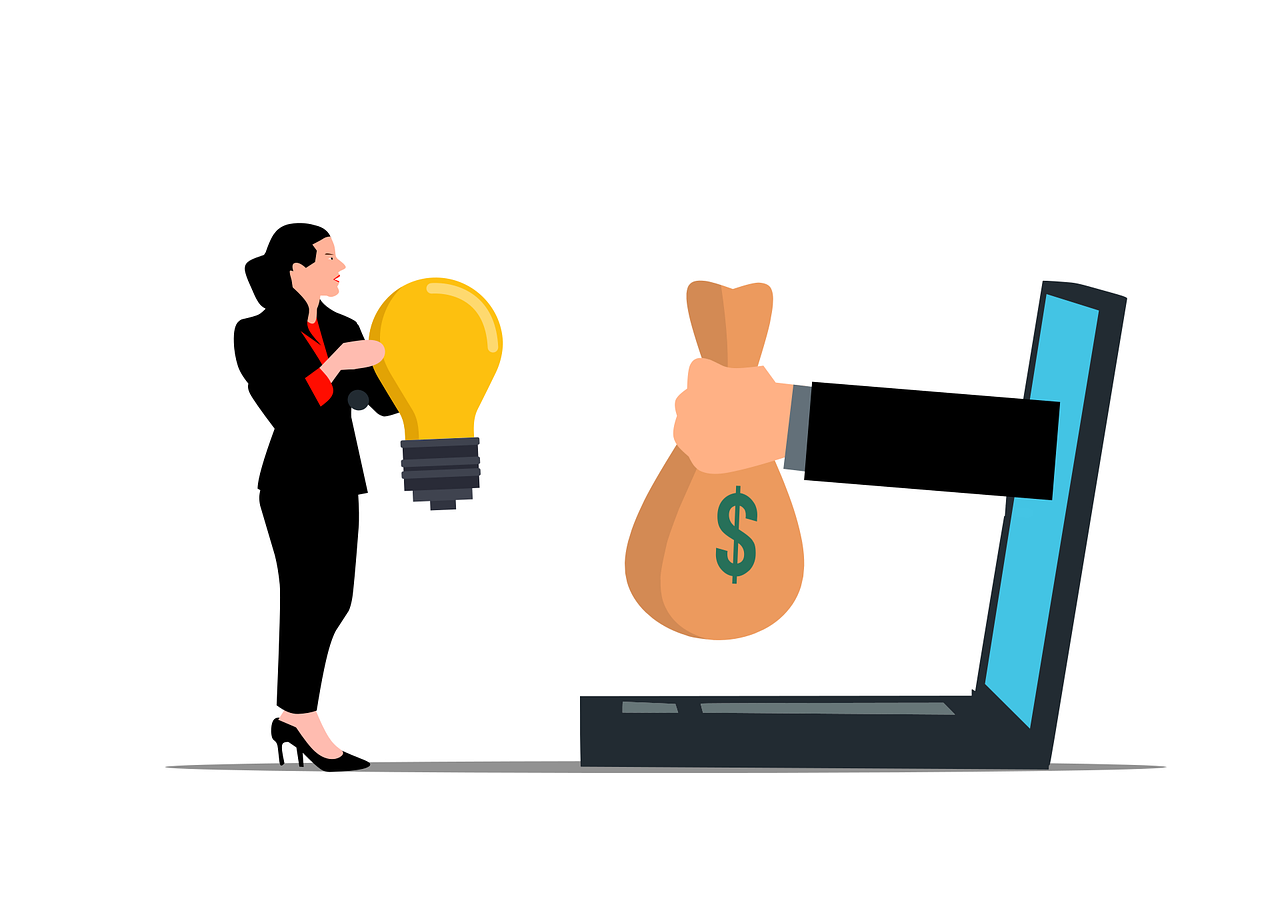 Investment
Microsoft, GIC and Emtek recently announced they had led a USD234m investment in Indonesian E-commerce company Bukalapak. This move is expected to further strengthen Bukalapak's position as the leading e-commerce platform in Indonesia and cement its commitment to the community.
This section will examine what this investment entails and why this is a positive move for Bukalapak.
Microsoft, GIC and Emtek Lead USD234m Investment
Bukalapak, Indonesia's leading e-commerce platform, is proud to announce that the company has closed a USD234M investment round, led by Microsoft's M12, GIC and Emtek Group. The news cements Bukalapak's position as one of Southeast Asia's most successful and innovative businesses.
This round of funding also comes on the back of Bukalapak's previous investment round of USD75M in August 2019, which saw WeCompany and SoftBank Ventures Korea inject capital into the e-commerce marketplace. With this new influx of capital and strategic guidance from top investors, Bukalapak is well positioned to continue delivering reshaping Indonesian society through growth and technological innovation.
Bukalapak will use these funds to fuel its product portfolio expansion effort as it offers more solutions and services for customers across all lifestyle segments. It will also use the new funds to further develop its best-in-class technology platform helping accelerate the pace change for more inclusive growth in Indonesia and beyond.
Celebrating this news with all stakeholders including customers, merchants, business partners Budi Gandasoebrata (CEO & Co founder) said "We are thrilled about our new partners joining our journey with their strategic insights through investments that will significantly support our mission to empower everyone across Indonesia to do business". This news also strengthens relationships formed with M12 (Microsoft) in 2017 when they were part of a consortium including Telkom Indonesia and Bain Capital that invested USD200m into the company.
This investment shows great confidence in Bukalapak's capabilities as it moves toward an even brighter future where digital technology can be used by all people, particularly those who still struggle with financial access today.
Benefits to Bukalapak
Bukalapak is a leading e-commerce platform in Indonesia that enables individuals to start, run and grow their businesses for success. It is available to investors as a stable and secure asset with several important benefits.
Investing in Bukalapak can gain you access to prominent technological infrastructure and its ability to tap into the large digital market of Indonesia. In addition, as a business or individual investor, you gain access to advanced digital resources and highly knowledgeable personnel that can help guide your investment in the right direction.
Furthermore, investing in Bukalapak also protects investors against volatility by minimizing losses due to fluctuations in the market. Finally, as an exceptional digital platform with vast potential and productivity capabilities, Bukalapak presents longer-term values for investors who seek time-horizon investments rather than short term gains.
Unlike other investments with high costs such as associated fees or transaction charges, gaining access to Bukalapak requires no additional expenditure from your side due to its online nature. The presence of this business phenomenon on the internet has removed any financial barriers from investing into it, allowing anyone across different countries or regions to amplify their success quickly through real time presence on this leading e-commerce platform.
Conclusion
Overall, Bukalapak has seen impressive results since its launch in 2010. With millions of users worldwide and enhanced features like COD & installment plans, it is one of the leading e-commerce platforms in Indonesia. In addition, it has successfully provided quality services and an extensive range of products to cater to its customers' needs.
It is safe to conclude that Bukalapak is an online marketplace that offers great value for money with its wide variety of products, payment options, and delivery methods available. In addition, it demonstrates a commitment towards constant innovation, ensuring it remains ahead of the competition while helping customers and vendors develop their businesses more efficiently.