Fintech has become a booming industry in Australia, with businesses such as Zeller, who recently raised $50 million in a funding round led by Spark Capital at a valuation of $400 million, leading the charge.
This trend of businesses seeking capital to fund fintech growth and development is exciting and poised to grow in 2021. So let's explore the potential for fintech growth in Australia.
Overview of the Australian fintech sector
The Australian fintech sector is growing rapidly, with fintech firms becoming increasingly important to the technology ecosystem. According to the recently released Accenture Fintech Innovation Index 2020, Australia has become a global hub for fintech innovation and performance, rising to fourth overall behind China, the United States and Europe.
Australia is poised to be a leader in fintech innovation and growth due to its strong digital infrastructure, relatively high incomes and well-educated consumers. Realizing this sector's potential, public and private investors focus on high-growth startups. For example, Zeller's recent $50 million AUD raised from Spark Capital at a $400 million AUD valuation demonstrates investor confidence in Australia's growing startup scene.
The rise of mobile internet usage and other technological advancements have enabled Australians to carry out financial activities through various channels reliably and securely. These developments have encouraged organizations across all industry sectors — banks, insurers, government departments — to experiment with new technologies such as artificial intelligence (AI) and blockchain to provide innovative solutions for their needs. This has resulted in greater efficiency across multiple processes including retail banking services which allows customers access financial products anytime or anywhere they want.
Overview of Zeller's recent funding round
Zeller, an Australian fintech company, recently closed a $50 million AUD Series C venture capital funding round. The round was led by Spark Capital and valued Zeller at $400 million AUD. This raise is perhaps the most significant indication of Australia's potential for growth in the fintech sector.
The fund will fuel the expansion of Zeller's operations and assist with developing its products, which are designed to simplify payment systems for businesses. Alongside this new funding announcement comes news of other investments from notable venture firms including Point72 Ventures, Felicis Ventures, and Boost VC. With backing from these major investors and their further commitment to Australian fintech startups, it is clear that there is great confidence in Zeller's existing structure and future potential within the sector.
Given that this is one of Australia's largest-ever raises in the fintech sector, it sends a strong signal to entrepreneurs in Australia that venture capitalists have taken notice of successful tech startups there. With momentum around such investments continuing into 2020 and beyond, there has never been a better time for Australians to become involved with thriving startup ecosystems through capital investments or working with inspiring teams building innovative solutions.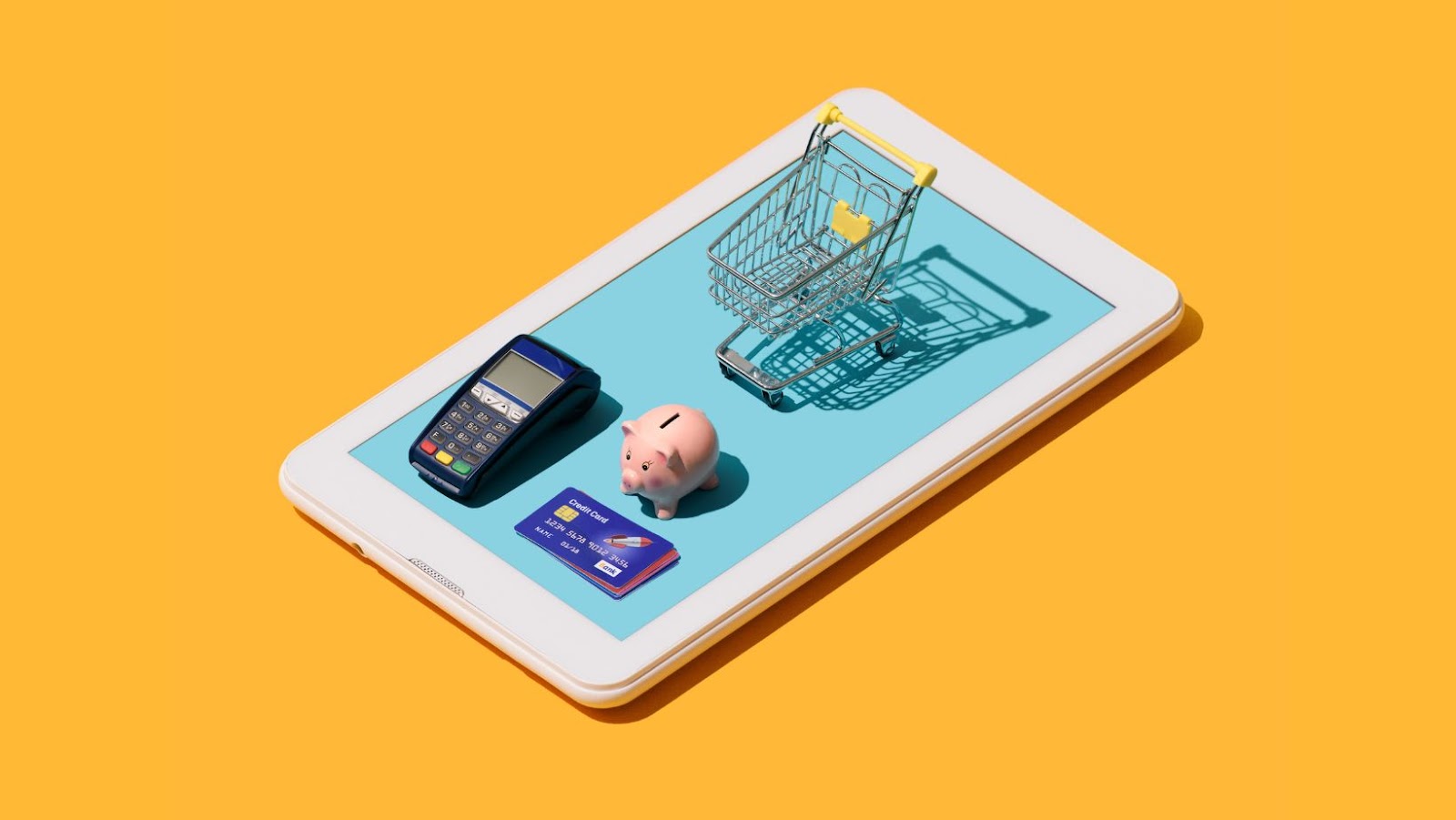 Fintech Market in Australia
The Australian fintech sector is experiencing rapid growth, and has seen a significant boost with the recent news of Zeller landing $50M AUD led by Spark Capital at a $400M AUD valuation. This marks a great milestone for the Australian fintech scene and has the potential to open up doors for more investments in the coming years.
This section looks into the factors that have helped the market grow and the potential opportunities that lie ahead.
Overview of the current market
Australia's fintech market is experiencing rapid growth as the nation focuses on building a more competitive economy. With increasing consumer demand for digital banking services, fintech companies are emerging to meet these needs. Fintech startups have raised over $2.5 billion in capital since 2013 and Australia is now home to some of the world's most successful fintech companies such as AfterPay, Brighte and Prospa.
In 2021, the Australian Securities and Investment Commission (ASIC) has released new regulations that provide greater security for consumers and offer incentives for investments in start-ups. The new regulations encourage innovative business models, boost transparency of investor relations, help secure consumer funds, reduce compliance cost and audit complexity, offering significant potential cost advantage to new entrants into this dynamic market.
Fintech start-ups are also expanding their global presence from Australia through strategic partnerships with banks worldwide – further driving growth opportunities across the sector. For example, in May 2021 Zeller lands received $50 million AUD led by Spark Capital at a $400 million AUD valuation in what is believed to be one of the largest ever finance technology investments in an Australian company. This investment will enable Zeller lands to continue innovation within their product portfolio enabling them to expand globally*
Overall, Australia's fintech industry has huge potential as more startups enter the market with innovative products that meet customer needs and local regulation standards.* The investment from Zeller lands highlights that globally renowned investors are increasingly noticing the huge potential of emerging technology driven finance businesses operating out of Australia – further adding momentum to a thriving sector domestically.*
Key players in the market
The Australian fintech market has seen significant growth and investment in recent years. In 2020, the estimated compound annual growth rate (CAGR) was an impressive 11%, with total market revenue at US$3.3 billion. The notable success of Zeller, a leading Australian fintech company, which raised US$50 million in funding from Spark Capital at a $400 million AUD valuation has contributed to this growth.
Several key players in the Australian fintech market include Afterpay, Raiz Invest, Xero, Volt Bank and Prospa. Afterpay is Australia's leading buy now pay later provider and is listed on the ASX with a market capitalization of more than US$18 billion. Raiz Invest offers investment funds tailored to Australians with smaller amounts to save or invest over time. Xero is an accounting software for small and medium-sized businesses (SMEs). Volt Bank operates as an online-only bank in Australia which offers no-fee accounts and deposit or investment products tailored for millennials. Finally, Prospa is one of Australia's leading online lenders providing fast access to business loans up to $150K AUD without hidden fees or long waiting times.
These players are expected to continue driving the Australian fintech landscape forward as they invest their resources in innovative technologies such as blockchain and artificial intelligence (AI). This will enable a more efficient banking system that cuts processing times dramatically while offering enhanced security features for customers. This increased efficiency could also bring lower costs for businesses operating within the sector making it even more attractive for potential investors and entrepreneurs.
Potential for growth
The current potential for fintech growth in Australia is both significant and exciting. The Australian fintech landscape is an incredibly diverse one, with a mix of small startups, established global players, and new entrants hoping to stake their claim. The launch of the National Fintech Action Plan in September 2016 was an important milestone, creating a collaborative ecosystem between different stakeholders and helping to drive the development of innovative products and services.
This has been reflected in the investment figures over recent times. Since April 2020, Australian fintech companies have seen more than $231M AUD invested into them according to FinTech Australia's Annual VC trends report (2020). This investment was spread across 46 different deals – showing that despite headwinds caused by Covid-19 there remains significant private sector interest in the space.
It's not just FinTech Australia driving this growth either – other organisations like StartupAus have been key in driving regulatory reform, including changes to crowdfunding laws that have helped open access to critical capital for smaller players looking for seed funding or early stage venture capital. Other innovative initiatives such as 'Group' launches (enabling multiple startups to present themselves under a single banner) are also helping prompt greater discussion between investors and potential partners.
On the back of this increased interest and activity, successful examples such as the recent $50M AUD led by Spark Capital at a $400M AUD valuation secured by payment solutions startup Zeller are quickly becoming commonplace – making it clear that now more than ever Australia is ripe for fintech success stories.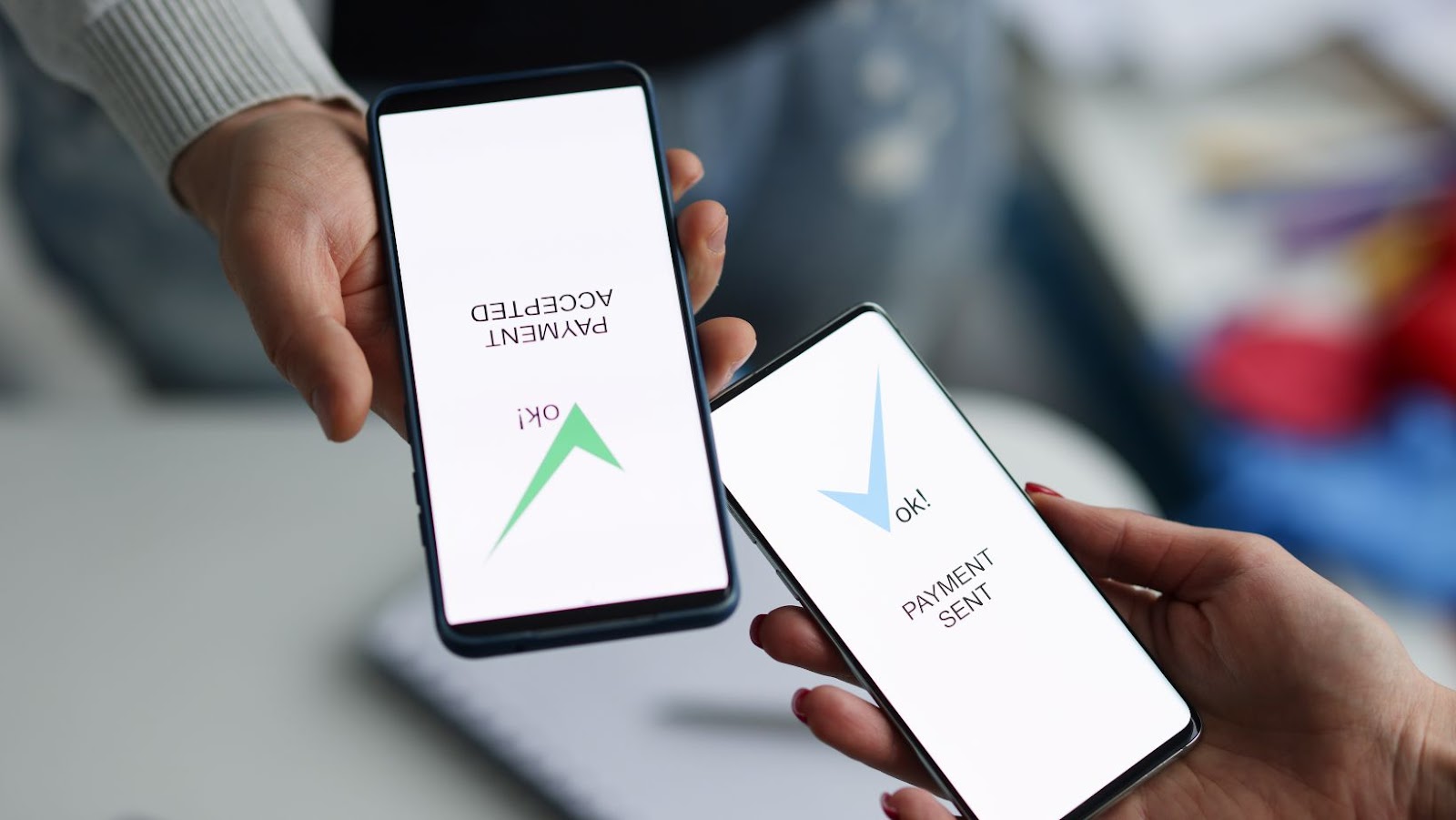 Australian fintech Zeller lands $50M AUD led by Spark Capital at a $400M AUD valuation
Australian fintech Zeller recently closed a $50M AUD led investment round by Spark Capital at a $400M AUD valuation, the largest investment round for a local fintech company in Australia.
This signals the growing potential for Australian fintech companies, and Zeller's success in raising its Series B indicates a positive marker for the Australian fintech industry.
Overview of the funding round
Australian fintech leader, Zeller, has announced a $50 million AUD funding round led by venture capital firm Spark Capital at a reported $400 million valuation. The round is the largest venture capital investment in the Australian fintech sector and signals an enticing industry growth potential.
Over 15 investors participated in the round including established Australian venture capital firms Square Peg and AirTree Ventures. Other participants included US-based venture funds Speedinvest, Entrée Capital and SF based early-stage investor Reach Capital. The new investment also saw participation from London's DN School Ventures Fund and Revolution's Rise of Rest Seed Fund. It marks one of their first investments into Australia since their launch last year.
The new investment will help Zeller expand its platform capabilities by hiring engineers, product managers, customer experience and marketing professionals, and further investments in research & development (R&D). The company is also looking to invest more into data analysis and AI & machine learning algorithms to improve its user experiences within the payments arena across Australia, Europe and other markets.
Founded six years ago by CEO Simon Paulin, Zeller is an enterprise grade payment technology platform that serves hundreds of customers including car sharing platforms such as GoCatch and lifestyle brands like Woolworths Group. They are currently focused on two core offerings; managed payments which include merchant acquiring services connected with banks globally; and Payment Orchestration which provides automated reconciliation of complex payment flows for enterprise customers like utilities companies through their APIs & Dashboard platforms for better accuracy in reconciling payments globally. With offices registered in Sydney, Melbourne and San Francisco, Zeller will be certainly set up to tap into international markets with this new investment helping them grow further into larger ones like Europe via strategic partnerships given their current reach within Australia alone surpasses $1 billion records during this funding round setup from what each investor brought with them.
Impact of the funding round
Australian fintech startup Zeller has recently closed a $50 million AUD round of venture capital funding, led by Spark Capital at a reported valuation of $400 million AUD. The round is significant, as it is the largest early stage (pre-Series A) investment in a fintech company in Australia.
The funding round marks a milestone event for the Australian tech sector, demonstrating the strength and potential of local fintechs to tap global investors and innovators successfully. It also paves the way for more venture backing in Australian startups across different industries, which can have far-reaching effects on the country's economy and job market.
The $50 million AUD injection into Zeller presents great opportunities for growth and expansion of its current offerings: digital payments services designed to facilitate quick transfers of funds across multiple currencies and payment types. This move marks an important step towards increased financial inclusion and empowerment amongst consumers, especially those within small business organizations that most likely lack resources such as dedicated bank accounts or reliable access to traditional payment methods.
In addition, it could pave the way to further exploration of upcoming technologies such as blockchain and open banking in Australia, which can benefit both economic growth and customer service. With this new capital injection, Zeller hopes to launch more innovative products to bridge the gap between traditional banking systems and modern technological applications for smoother customer experiences with financial services providers in Australia.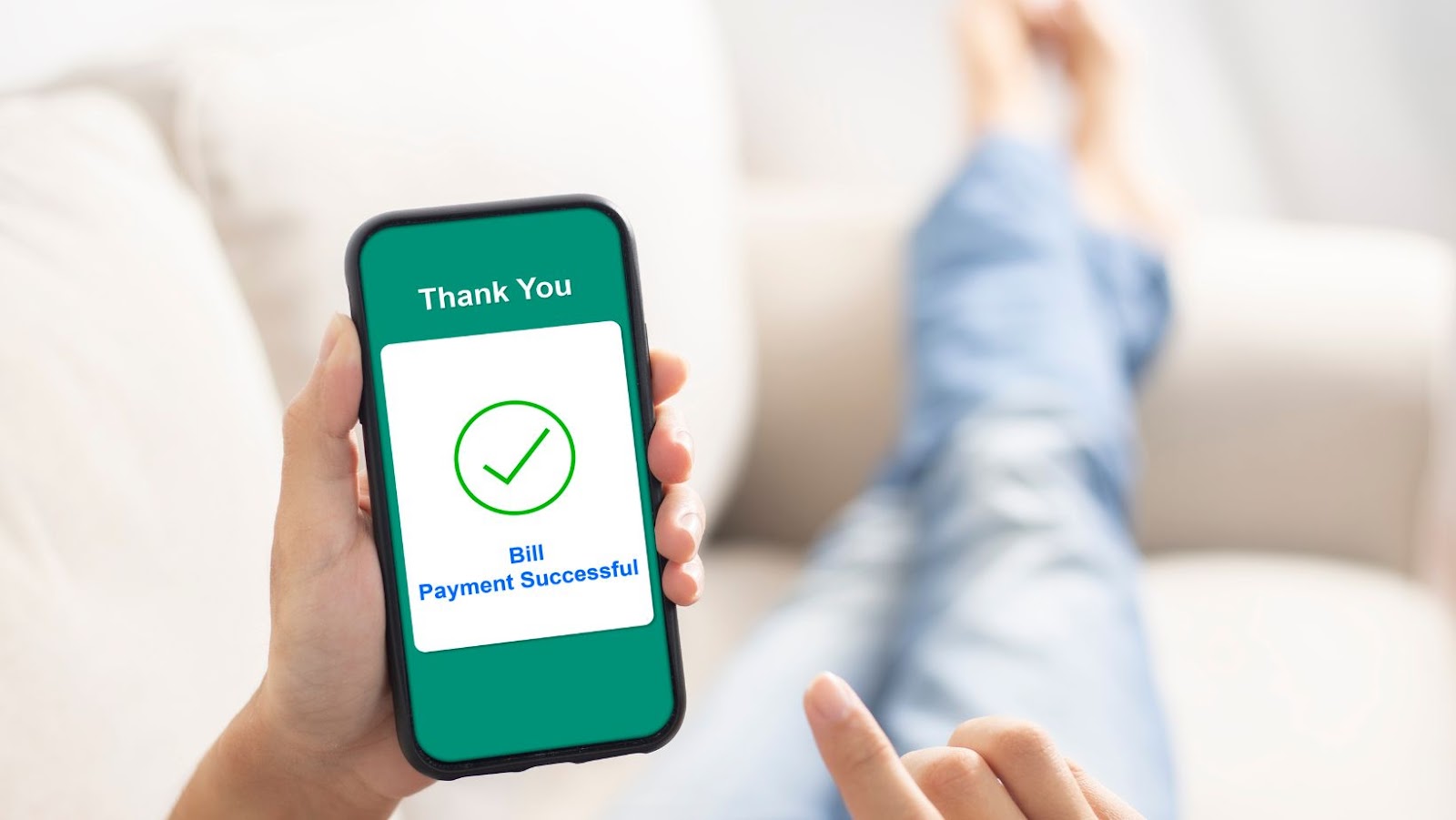 Implications of the Funding Round
The most recent funding round for Australian fintech Zeller has implications for the local industry and investors. The $50 million dollar AUD investment from Spark Capital at a $400 million AUD valuation is a significant step for fintech in the country. It marks the emergence of a new phase of funding and development in the local industry, one with immense potential for growth and success.
Impact on Zeller's valuation
The acquisition of USD 50 million in funding from Spark Capital has enabled Australian fintech company, Zeller, to expand operations and secure a $400 million AUD valuation. This would appear to be a significant return on the original investments made in the venture by its founders and other backers.
This additional funding allows Zeller to enhance its products and services, which could lead to increased usage among the business sector. This may result in an even higher valuation for this fast-growing start-up.
Domestically, this new infusion of capital could have ripple effects throughout Australia's fintech industry. New investment in technology has potential to bring considerable benefits that can be felt across the nation's infrastructure—from well-developed banking systems with cutting edge technologies to more access and greater security for vulnerable populations.
Additionally, Zeller's expansion into international markets can offer further opportunities for investment prospectors in those regions and drive increased competition within the already crowded fintech space. A successful foray abroad may also have part-on effects on domestic investors' portfolios if they opted to invest globally rather than purely domestically.
Ultimately, this exemplary investment round will place more focus on Australian business moving forward and add another promising chapater to its evolving fintech story as a major player on the world stage.
Impact on the Australian fintech sector
The success of fintech companies such as Zeller has implications on the economy and the financial services industry in Australia. The recent investment will help further fuel the growth of fintech within the country, providing capital support and more opportunities for innovators. This could mean that more new technologies and services can be implemented in the financial market within Australia, offering consumers & businesses with alternative means of dealing with their finances.
The amount of investment secured by Zeller at such a high valuation demonstrates the increasing appetite for investing and scaling up tech-driven opportunities in Australia and can motivate other innovative fintech players to pursue their ambitious plans. As a result, it is likely to open up many pathways for businesses developing future-proofing technologies within this sector. By increasing levels of competition and development, this long-term funding could have positive consequences across multiple facets in Australian finance, from business finance to consumer finance.
Furthermore, this could lead to potential collaborations between Zeller and other organisations or even further international expansion for the company by fostering relationships with international investors and leading partners. For example, this new round of funding allows scope for partnerships with organisations that may bring value-addition through providing access to IP or diversity in data innovation initiatives which are beneficial drivers towards mitigating risk & creating efficiencies throughout various financial services.
Conclusion
The Australian fintech company Zeller has recently achieved a $50M AUD investment led by Spark Capital at a $400M AUD valuation. This indicates the potential for fintech growth in Australia, and a sign of what the future may hold for the sector.
This article will explore the potential for fintech growth in Australia, including topics such as the current state of the market and potential future trends.
Summary of the potential for fintech growth in Australia
The recent news that Australia-based fintech Zeller landed $50 million AUD in Series C funding from investors led by Spark Capital reflects the positive potential for fintech growth in Australia. This comes when many globally renowned venture capital firms have begun investing heavily in the domestic market as demand for technological solutions to financial services continues to rise. Valued at $400 million AUD, this investment demonstrates the increasing confidence of venture capitalists in the Australian financial technology sector, and suggests the likelihood of more such investments going forward.
Overall, this influx of VC funding marks an important milestone for burgeoning Australian fintech companies and points to a renewed focus on driving innovation within financial services. This news also highlights the emergence of new opportunities and potential solutions offered by rapidly evolving digital technologies such as blockchain, Artificial Intelligence (AI) robotics process automation (RPA), continuous tokenisation networks, risk anomaly detection and fraud prevention systems, which have all now become integral components of global banking ecosystems.
Furthermore, this investment showcases how venture capital firms embrace new types of financial technology startups based on their ability to provide unique business value propositions built atop emerging technologies. As such, further growth is expected in Australia's fintech sector over the coming years as more companies seek to stay competitive by offering innovative solutions that are tailored specifically to meet customer preferences and market needs.
Summary of Zeller's recent funding round
Zeller, an Australian fintech platform, recently landed $50million in a funding round led by venture capital firm Spark Capital at a $400 million AUD valuation. This was the largest venture capital funding round to ever occur in the fintech industry in the country's history and it reflects the potential for further growth in Australia.
This investment was made to accelerate Zeller's international expansion and its digital operations. The round also saw existing investors like Mastercard, Salesforce Ventures and Blackbird Ventures participate. In addition, Zeller will use the funds to advance their data enabled core banking platform that powers its digital bank, Up Bank.
The financial cooperation has been viewed favorably within Australia with strong intent towards recognizing all digital services within their financial sector. This advancement has created various opportunities for AU enterprises and consumers alike. As Australia expands its fintech capabilities, success stories such as Zeller should ensure that this sector remains an exciting area for potential growth and transformation across Austalia.
tags = fintech founded by former Square executives, serve small- to mid-sized businesses, raised $50 million AUD, australiabased pos 37.5m spark capital 300mshutechcrunch, australiabased pos 37.5m capital 300mshutechcrunch, australiabased smbs pos 37.5m capital 300mshutechcrunch, australiabased zeller smbs pos 37.5m 300mshutechcrunch, australiabased zeller smbs 37.5m spark 300mshutechcrunch, australiabased zeller pos 37.5m spark 300mshutechcrunch, australiabased smbs 37.5m spark capital 300mshutechcrunch