Twilio is a powerful communication platform that enables developers and businesses to build, scale, and manage SMS, Voice, Video and messaging applications in the cloud. Twilio offers innovative features, extensive APIs, and an intuitive user experience, making it an industry leader.
But, Twilio isn't the only great communication platform available. There are many other great alternatives out there that have their unique advantages and disadvantages. Let's take a look at some of the best alternatives to the Twilio communications platform.
What is Twilio?
Twilio is a cloud communications platform that enables developers, entrepreneurs and businesses to create powerful, targeted omni-channel communication experiences. It offers various cloud-based communication solutions, including APIs for making videos, texting and phone calls over the Internet. It includes enterprise-level features like co-browsing, sharing files via PDFs or documents (Google Docs and Microsoft Office) and mobile app development. Twilio's comprehensive API platform gives developers flexibility in integrating third-party services with their applications. Its customizable options make it easy to build customized experiences tailored to any type of usage scenario or industry application.
Beyond its API suite, Twilio also provides powerful communication tools such as global coverage for voice calling, messaging services powered by SMS, MMS and RCS capabilities, and real-time conversational features through Chat APIs. Additionally, Twilio offers an extensive library of add-ons to enhance the customer experience by offering features such as international call forwarding and localization support through webhooks integrations like Alexa Device Messaging (ADM). Finally, Twilio also powers Voice Intelligence (VXI) capabilities that enable businesses to capture more customer data and use it for insights on customer preferences or trends affecting their business operations.
Twilio continues expanding its capabilities with machine learning technology such as natural language processing that enables companies to analyze customer conversations in text messages or chat bots for improved interactions with customers or prospects. With its innovative products and advanced capabilities, Twilio is one of the most complete cloud services today – making it one of the best alternatives for communications needs across industries.
What are the Benefits of using Twilio?
Twilio is a cloud communications platform that enables users to seamlessly connect with their customers through voice, SMS, video and other communication channels. Its extensive range of features and services allows businesses to easily and quickly send messages or make calls. In addition, it offers a reliable infrastructure for creating and delivering communications enriched with rich context, reachability and scalability. These advantages of Twilio have made it a go-to solution for many companies worldwide.
Twilio gives organizations more control and flexibility over their communications systems than other telephony services. Some of the key benefits offered by Twilio include:
Simplicity: Twilio runs on a cloud-based platform, businesses don't have to manage any hardware or software installations as all functions can easily be managed via an easy-to-use web portal.
Cost efficiency: Small businesses benefit from Twilio because they can pay only for the features they need; no long-term contracts or capital investment is required upfront.
Integrations & partnerships: Because it integrates smoothly with many existing business apps such as Salesforce, Zendesk, Slack and Google G Suite, users will be able to use all their existing processes while adding new ones requiring little development effort.
Flexibility: With its extensive Communication APIs (Application Programming Interface), custom 'codes' can be written, allowing additional features or customizations to be added for customer communication platforms tailored to their needs. This creates personalized user experiences and ensures customer satisfaction (in terms of support options).
These powerful capabilities offered by Twilio have made it the choice of many businesses seeking flexible but feature rich solutions for their communications needs; however there are several alternatives available in market which provide equally good capabilities at competitive prices – making this choice a bit more complex especially for budget conscious small businesses!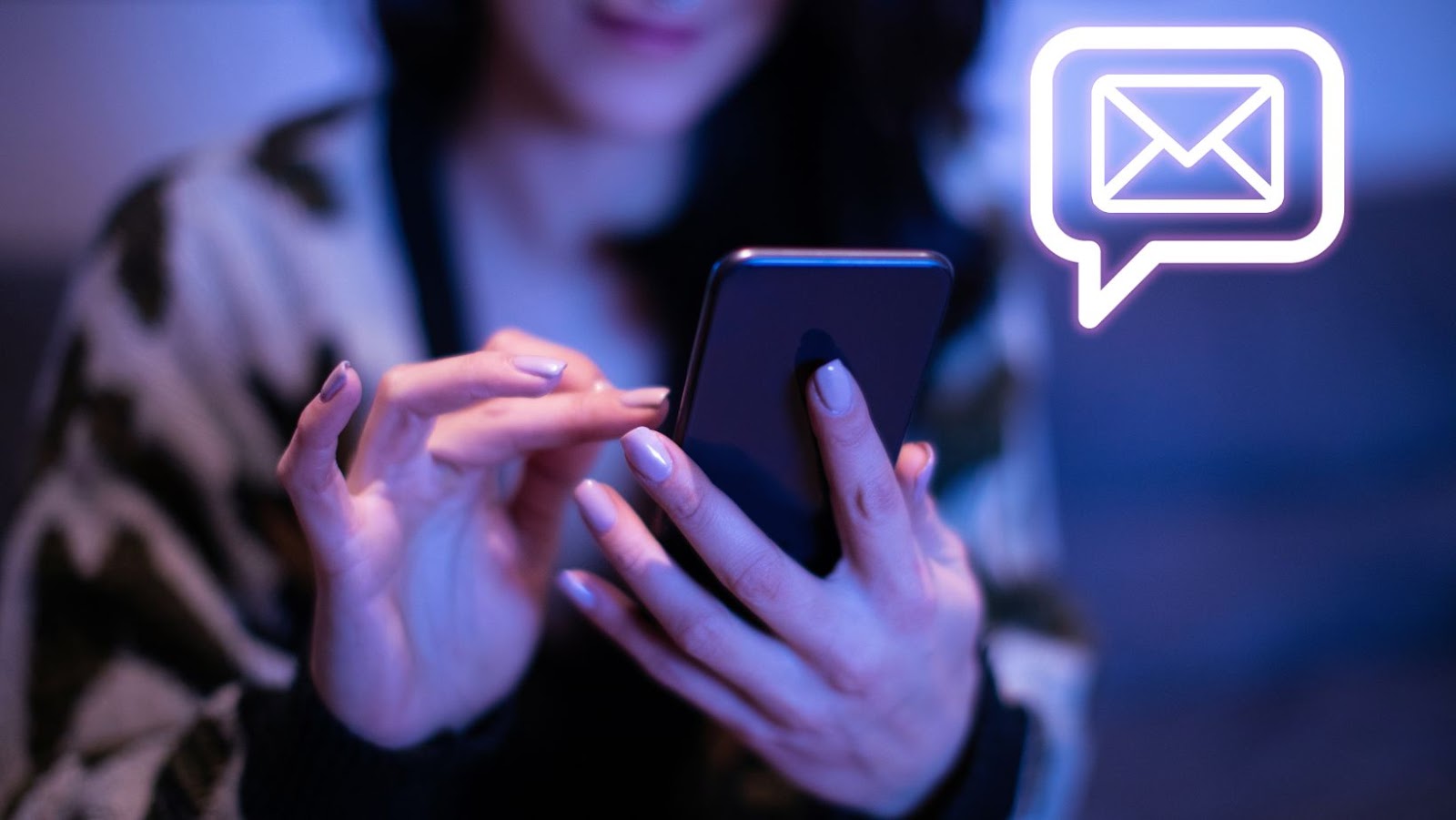 Best Alternatives to Twilio Communications Platform
Twilio offers a powerful communication platform for developers to build, scale and manage their application's communication needs.
While Twilio provides great capabilities, there may be times where you need to look for alternatives to Twilio. This article will look at the best alternatives to Twilio and their capabilities.
Nexmo
Nexmo is a cloud-based communications platform that provides users the tools to make and receive voice, SMS, and chat messages. In addition, Nexmo leverages its VoIP capabilities to offer a complete end-to-end telecommunications solution.
It also provides certain capabilities to perform deep analytics on the data it captures during its message delivery process. These insights can then be used to better understand customer preferences and behaviors, allowing you to personalize their experience with your product or service.
Additionally, Nexmo provides access control features so that only authorized users can access your account, reducing the chances of any data being compromised or stolen. Finally, with its simple pricing structure, Nexmo is an affordable alternative to Twilio's subscription-based pricing model – which can quickly get expensive based on how many customers you need to serve.
Plivo
Plivo is a cloud-based Voice, Video and SMS application development platform designed for businesses of all sizes. With Plivo, users can access APIs that allow them to develop personalized Voice, Video, and SMS applications. Using Plivo's global network of telecom providers and leveraging its intuitive user interface makes it easy to build powerful communications solutions.
Plivo supports many different types of services such as voice calls (PC or phone), voice broadcast messaging, video communication services, interactive voice response (IVRS) solutions, teleconferencing tools, automated notifications using emails or SMS messages, and more. Additionally it offers features such as call recording & logging for tracking incoming & outgoing calls automatically storing the information in logs for later analysis.
Plivo also provides advanced enterprise features such as number portability which allows businesses to transfer their existing phone numbers between various telecom providers without any downtime whatsoever; scalability for powerful operations during peak call times; virtual numbers enabling local presence in over 184 countries; multi-lingual support through text-to-speech capabilities; real-time analytics; caller sentiment tracking; and much more. By comparison with Twilio Communication Platform's key features and use cases – Plivo offers a simpler API making it easier to integrate into your business applications – suitable for both small scale projects & complex applications along with advanced financial plans that help businesses save cost & optimize the team's productivity at the same time.
Bandwidth
Bandwidth is a unified communications platform for voice, SMS and IP messaging services. In addition, it offers mobile app development opportunities for business and is often touted as one of the best Twilio alternatives.
This cloud-based platform allows developers to create customized systems that can handle large volumes of SMS, MMS and voice calls. Unlike Twilio, Bandwidth has its own listed global access and toll-free phone numbers to help enterprise customers manage global calls more efficiently. Additionally, their webhook infrastructure delivers real-time notifications when an event occurs while their two factor authentication system is meant to block spam messages.
For businesses wanting more than basic communication capabilities, Bandwidth offers advanced features like call recording, augmented voices, natural language processing (NLP) surveillance solutions, automated directory assistance services and analytics support. Moreover, they have an intuitive user interface that enables users to quickly launch new projects or manage their current ones without extensive technical prowess.
Bandwidth was designed from the ground up to be an alternative to Twilio for enterprises looking for businesses that incorporate machine learning technologies into their platform solutions.
Sinch
Sinch is an innovative communications platform that provides a comprehensive suite of technologies designed to help you build better customer relationships. Its assortment of features are tailored to helping you engage and interact with users in a customizable and powerful way.
The software can add multimedia capabilities such as messaging, GIFs, live audio and video streaming, SMS-based customer service, social media integrations, user analytics, push notifications and more. Additionally, the platform offers machine learning tools for personalized outreach based on user data trends.
Furthermore, Sinch's global network boasts over 1 billion active users worldwide. With its pricing model based on usage rate, Sinch is an attractive alternative for those looking for an affordable replacement for Twilio's communication tools without sacrificing quality or performance.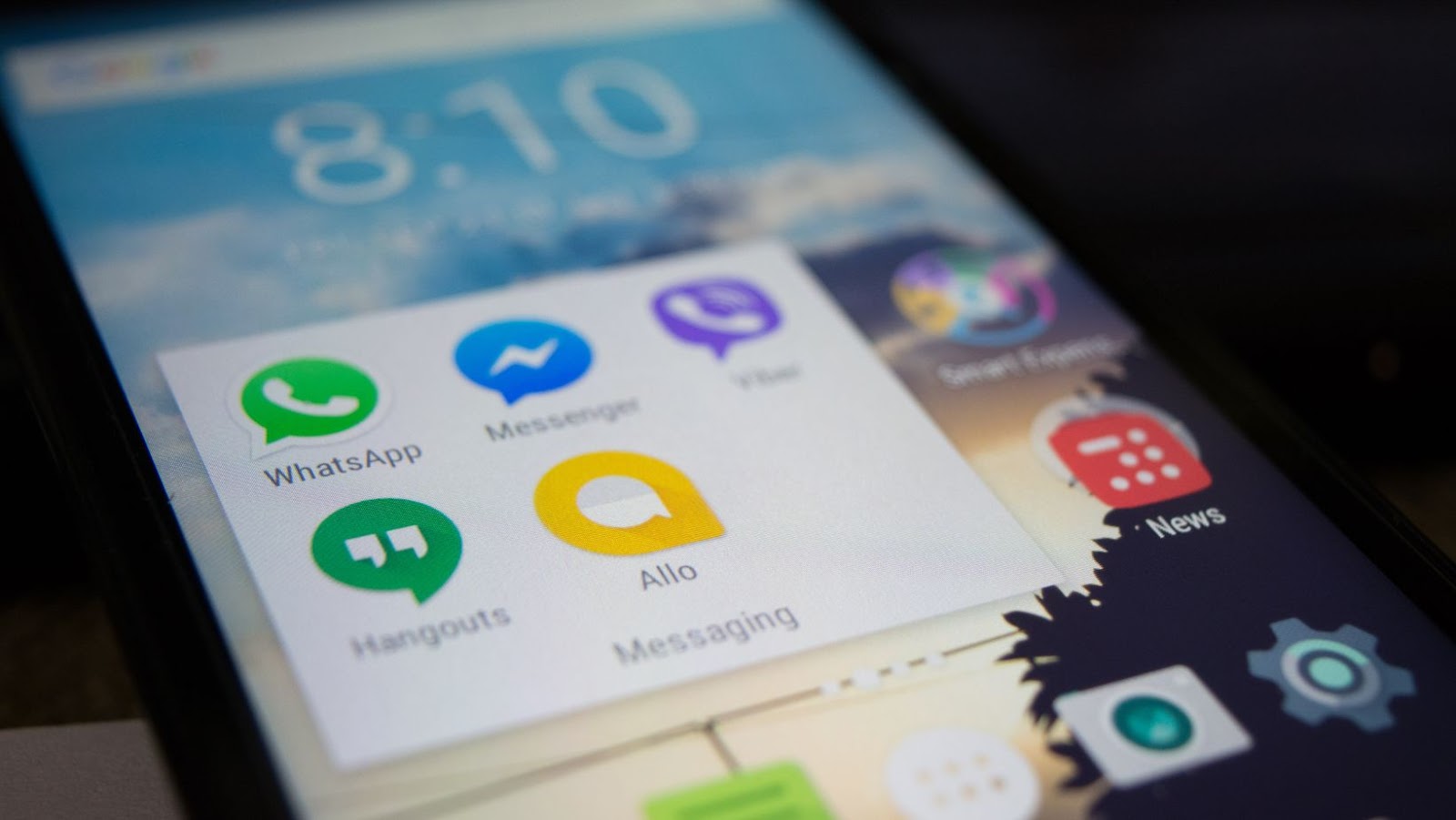 Comparing the Alternatives
Twilio is a popular platform for communication and its capabilities are vast. However, since Twilio is widely used, other developers have developed new solutions offering better communication features.
In this article, we explore the best alternatives to Twilio Communications Platform and compare their features to help you decide which is best.
Features
The ability to compare the available alternatives to Twilio's communications platform is essential to determine which best meets your needs. The following table provides a brief overview of selected features which may be important when deciding upon the best alternative service provider.
Features|Twilio|Nexmo|Plivo —|—|—|— Voice Calls | Yes |Yes |Yes SMS Messaging | Yes |Yes |Yes Video Calling | Yes |No |No Voice Analysis & Recognition Technology (V&R) Integration | Yes/No depends on plan ||Voice Broadcasting & Automated Voice Services | No ||Yes || No Messaging APIs (Codeless Programming) & SDKs (Software development kits)| Yes ||Yes|| No Pricing Model – Pay As You Go or Subscription Plans Available? ||Pay As You Go pricing model
or Pre-paid Subscription plans available||||Pay As You Go pricing model
or Pre-paid Subscription plans available
Pricing
Twilio provides a range of competitively priced plans tailored to meet the customer's specific needs. Pricing is based on the volume of usage, with small and large volume options and add-on options for additional services. In addition, monthly, quarterly and annual subscription plans are available.
While Twilio does not offer any free services, several alternative solutions offer more value for money than Twilio in terms of their basic packages. For example, Plivo offers voice call bundles with advanced interactive voice response (IVR) for a fee slightly lower than Twilio's basic package which only offers telephony services such as click-to-call and toll-free and local phone numbers. Other cheaper alternatives include Bandwidth, Tropo and Nexmo which all offer lower prices than Twilio while providing similar features such as SMS messaging capabilities.
In addition to cheaper prices, some of these alternatives provide additional unique features that may be tailored to certain businesses requirements or budgets better than Twilio depending on the type of communication solution their customers need. For example, Plivo offers an expansive IVR builder which can accommodate up to five layers including speech recognition capabilities that can be useful in certain situations where a user needs assistance or automated feedback instantly via text or voice records; Bandwidth provides custom message formatting where you can create emotions within messages using GIFs and stickers; Tropo offers users the ability to use integrated channels like Skype whereas Nexmo enables multi-channel communication simultaneously from a single platform – users can receive messages from different channels through one webhook URL for them to communicate effectively across multiple platforms simultaneously like Facebook Messenger, WhatsApp etc.
Support
When looking for the right communications platform, outstanding customer service and support should be at your list. Fortunately, there are a variety of alternatives to Twilio that can provide excellent customer service and technical support while offering services comparable to Twilio.
Nexmo is a cloud-based communications API provider with 24/7 support by phone and ticketing systems. Nexmo offers an array of API services such as SMS, voice calling and conversational commerce—all supported by their award-winning tech team which strives to keep clients ahead of the curve by delivering innovative solutions for business communications.
The Telesign Customer Identity & Risk Verification (CIRV) Platform provides round-the-clock live customer support and access to their global network of offices located in the North America, South America, Europe, Middle East and Asia Pacific regions. Through communications APIs that unify global audiences across language barriers with automations and real-time insights, customers can confidently interact with their users while adhering to security standards within highly regulated industries on this platform.
Ozeki VoIP is another alternative that provides a reliable worldwide presence with experienced local offices in Hungary -Europe's leading hub of innovation in developing telecoms applications; making its operations more reachable compared to other platforms like Twilio. Ozeki VoIP also features an interactive voice response (IVR) application available in 8 languages so customers can easily reach out via a single number for real-time assistance or technical support about any product related issues or queries on the platform.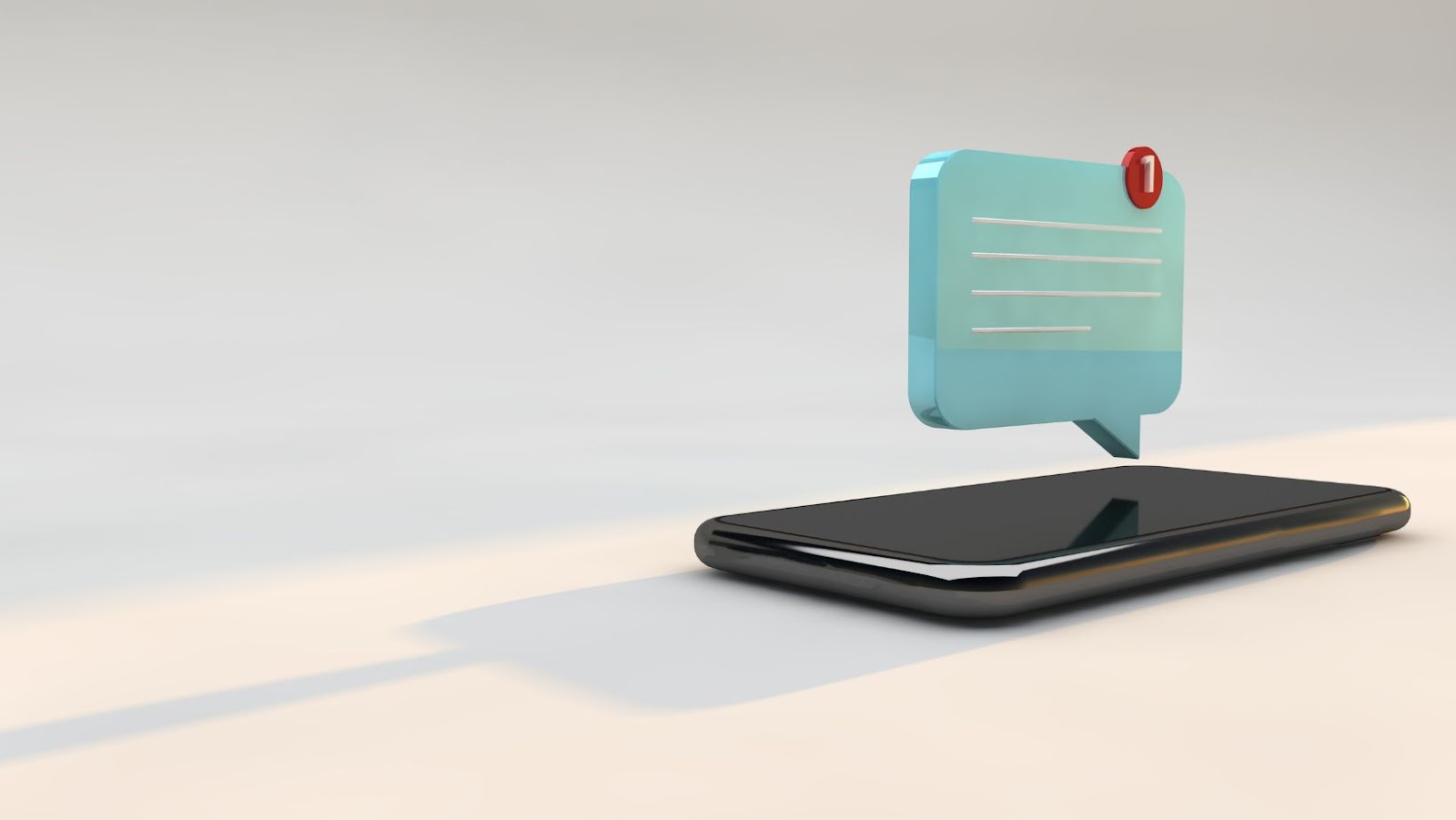 Pros and Cons
Twilio is a powerful communications platform that provides a wide range of services like voice and messaging, authentication, and video. With its many features and a wide range of services, it is no wonder many companies are now turning to Twilio as their communications platform.
However, there are also some downsides to using Twilio that you should consider before you commit to it. This section will examine Twilio's pros and cons and the best alternatives you can consider.
Pros
Twilio is a cloud-based communications platform for businesses and developers with an array of features including voice calling, SMS messaging, MMS messaging, video conferencing and more. While Twilio is a powerful tool for companies who need to communicate with customers quickly and efficiently, there are pros and cons to using Twilio. Knowing the benefits and drawbacks of Twilio is essential if you want to decide if it's the right communications platform for your business.
Pros:
Flexibility: Twilio has various easy-to-use APIs and SDKs that can be customized to fit any environment or app type. This allows developers to quickly build applications customized to their business's needs in a fraction of the time it would take to build one from scratch.
Low Cost: Building custom applications for communication can be expensive, but Twilio offers competitive pricing that creates a significant cost savings over other providers.
Scalability: Twilio easily scales up or down based on your business's changing needs, eliminating the need for costly new integrations or licenses when you are ready to expand.
Security: Twilio complies with industry standards like PCI DSS Level 1 and encrypts all data in transit between users (such as mobile apps communicating with chatbots). This gives businesses peace of mind over data transmissions going throughout their network.
Cons
The most significant disadvantage of using Twilio is its cost. Twilio charges per text message and the rates differ from country to country. For example, the rate for sending a message to a US-based mobile phone number is 3¢, while 11¢ for a UK-based phone number.
In addition, Twilio may not be suitable for small businesses operating on limited budgets. Subscribing to its services can be too expensive for some companies, even though its features can be invaluable in their operations.
Moreover, there are limits placed on the usage of Twilio APIs and additional costs may apply when such limits are exceeded. This can be quite costly in the long run and therefore detract from the affordability of using this platform. The difficulty of implementing API requests can also be an issue as this process requires time and resources that not every company has at their disposal.
Conclusion
In conclusion, every business or organization should consider several highly-rated alternatives to the Twilio communications platform when determining which platform to utilize for their communication needs. From Telnyx to Plivo and Nexmo, you'll find various options that fit your specific budget and requirements.
These services provide unique features such as scalability, robust API customization, message routing capabilities, and more. With so many great choices available at different price points, taking the time to research each platform will help you make an educated decision on which service best fits your needs.
tags = engage customers at every step of their journey, Customer Engagement Platform, sms twilio smslundentechcrunch, sinch twilio apis softbank temaseklundentechcrunch, sinch twilio softbank temaseklundentechcrunch, sinch messagemedia sms twilio smslundentechcrunch, sinch messagemedia twilio smslundentechcrunch